From 8 December 2022 new sweet muffins were introduced across H3 venues to help reduce food waste and signal a shared commitment by Montana Food & Events and H3 to more sustainable practices.
The sweet muffins are baked on site by Montana Food & Events' chefs using a flour mix sourced from Rescued, along with other fresh ingredients. The Rescued flour mix is made using unwanted bread prior to its best before date – the surplus bread is then processed back into 'rescued bread flour' that can then be used as the basis for a range of baked items.
With muffins being one of the most common items ordered off Montana Food & Events' menus, this change will have a significant impact. Not only will it utilise product that would otherwise go to waste, it will also remove the need for the original source crop – further contributing to sustainability.
As well as being more environmentally responsible, the new sweet muffins also provide our clients and guests with a higher quality, tastier product.
Claudelands, FMG Stadium Waikato and Seddon Park will be the first locations where the new sweet muffins will be introduced, and it is understood Montana Food & Events will be the first large-scale catering company in New Zealand to utilise Rescued's flour mix within its menus. You can read more about the launch of the new muffins here.
There is potential for more menu items using rescued ingredients to be introduced in future…so watch this space!
Did you know?
Food waste is a major factor in greenhouse gas emissions – it gets taken to landfill, where it decomposes and releases methane, which accelerates climate change.
According to the Kantar New Zealand Food Waste Survey (April 2022), over 100,000 tonnes of food is wasted in New Zealand each year, carrying a total cost of $3.1 billion or $1520 per household.
The worst culprit among the binned food is bread, with more than 15,000 tonnes wasted last year.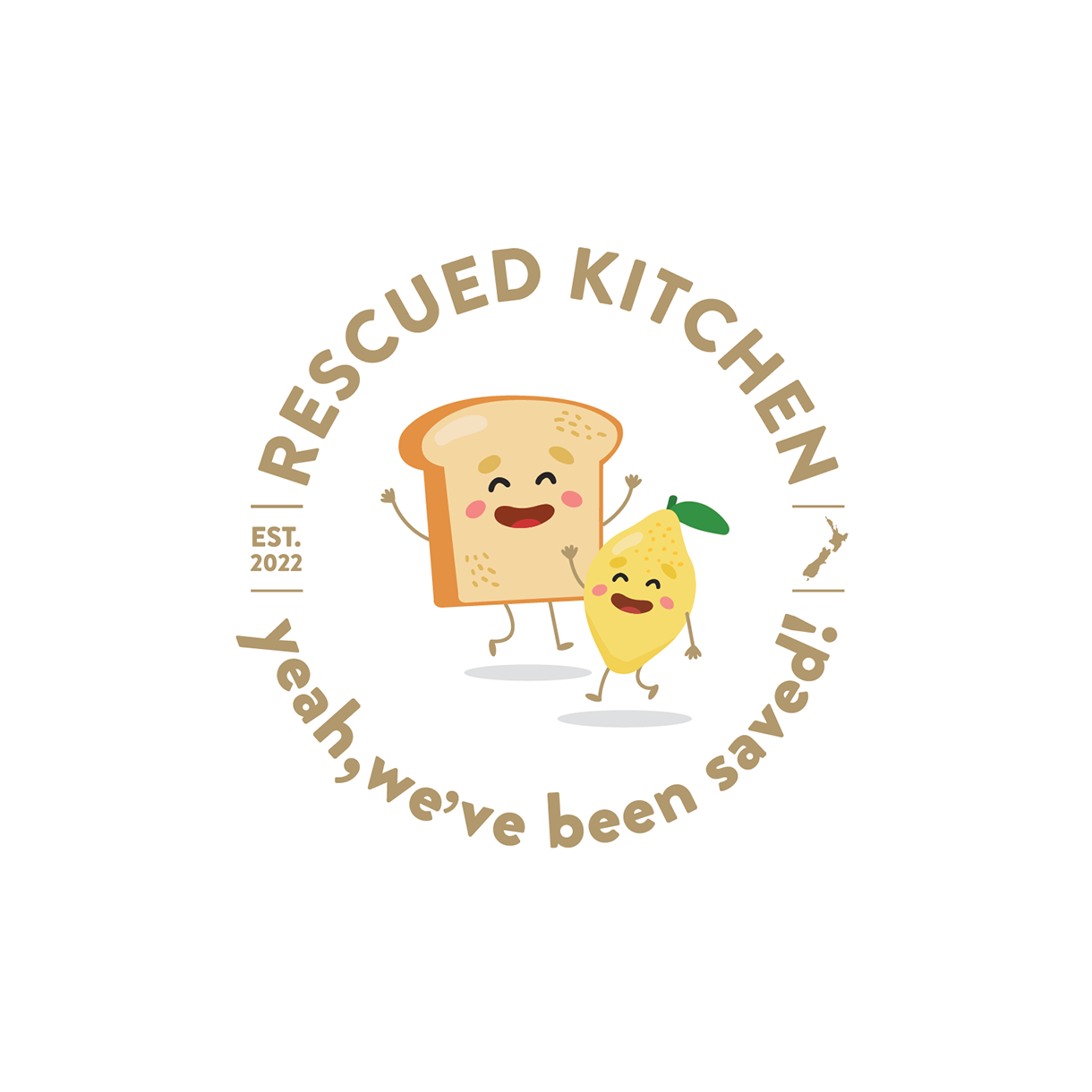 About Rescued
Rescued is an Auckland-based company that is taking steps towards reducing food waste by rescuing and upcycling food.
Rescued is a member of the Upcycled Food Association, Sustainable Business Network and WasteMINZ.
Frequently Asked Questions
Here are some common questions about our new muffins and our approach to sustainability...
The new sweet muffins were introduced across H3 venues from 8 December 2022.
We see this change as a 'win-win' scenario – it is an opportunity to help reduce food waste and be more sustainable, while also serving up a tastier muffin. We also hope the sweet muffins will be a good conversation starter for our clients and their guests to spark conversations and actions to assist with food waste reduction and sustainability.
Like delicious, freshly baked muffins should! We carried out blind taste-testing with different groups prior to making this switch and found that the majority preferred the muffins made with the rescued bread flour above our previous muffins.
At this stage they are, however we will be looking for opportunities to incorporate more rescued ingredients into our menu in future.
Rescued receives the George Weston Foods bread (Tip Top, Ploughmans and other brands) on or just before the best before date with a zero shelf life and zero uses. It is dehydrated and milled into a fine powder - this process gives the bread a shelf life of two years, with multiple applications (e.g. cakes, muffins, cookies, crackers, pastry, batters, scones, pikelets etc). Rescued's goal is to have a rescued bread alternative to any product currently made from traditional flour.
Rescued's bread flour is a newly available product that we recently became aware of. The sweet muffins are a great first step for utilising rescued ingredients in our menus and we look forward to introducing more items in future.
The food waste generated in the venues kitchens is separated out from other waste and sent to local pig farms to be used as feed. This pig feed program is MPI audited and approved. Food waste generated in public areas of our venues can be disposed of in dedicated compost bins along with other compostable materials – this is then sent to a local composting facility.
We are committed to taking steps to reduce food waste in any way we can – from taking care when ordering quantities of ingredients, to refining portion sizes and ensuring we are separating out as much food waste as possible in the kitchen to go to local pig farms or composting facilities.
H3 venues already have a number of sustainable initiatives in place including recycling, use of compostable food packaging, water recycling and energy-efficient lighting and heating solutions, and EV charging stations installed at Claudelands.
For more information about Sustainability here at Claudelands click here.