Kids
The Gruffalo
Claudelands Arena
21 Oct 2016 - 22 Oct 2016
Buy tickets
Friday, 21 October

Saturday, 22 October
There is public parking available for $5 (cash only) through Gate 1 (Heaphy Terrace) or Gate 3 (Brooklyn Road) – this will include grass parking areas on site, dependent on the weather. Parking is also available on the streets surrounding the venue.
Seating Plan - The Gruffalo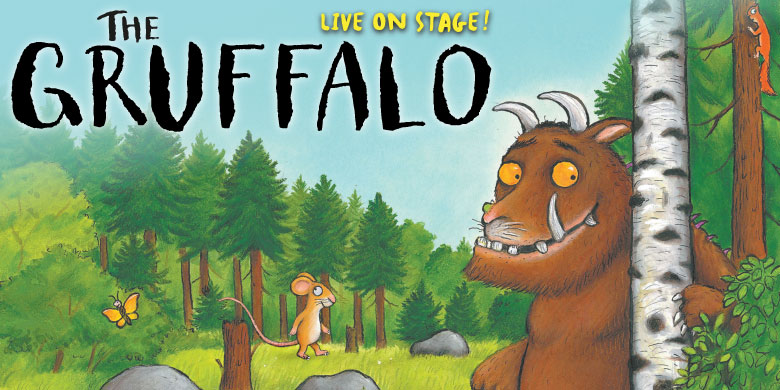 Based on the award winning picture book by Julia Donaldson & Axel Scheffler published by Macmillan Children's Books.
A mouse took a stroll through the deep, dark wood...
After sell-out seasons throughout the world, including the West End and Broadway, and throughout New Zealand in 2010–11, The Gruffalo returns in 2016!
Whether their favourite food is roasted fox, owl ice cream, scrambled snake or Gruffalo crumble, audiences eat up this delectable tale about the adventures of a clever little mouse in a forest full of predators. Join Mouse on an adventurous journey through the deep, dark wood in this big scary monster of a show.
Mouse can scare hungry animals away with tall stories of the terrifying Gruffalo, but what happens when she comes face to face with the very creature she imagined?
Let your imagination run wild with songs, laughs and fun for children aged 3 and up, and their adults.
"Exudes charm, fun and a winning simplicity" Dominion Post
"The cast of three bring the story to wonderful life... This is an irresistibly charming tale told with refreshing simplicity" The Times, London